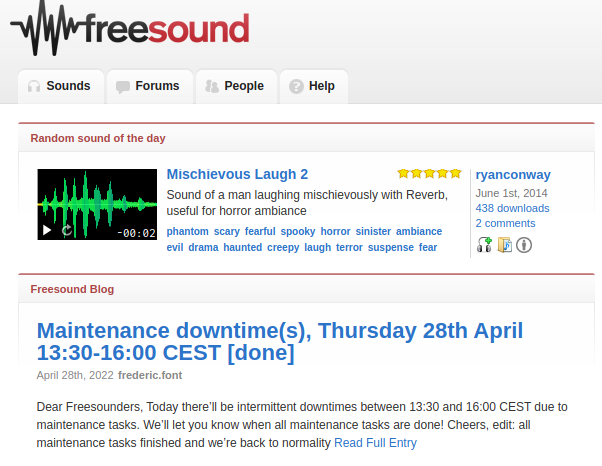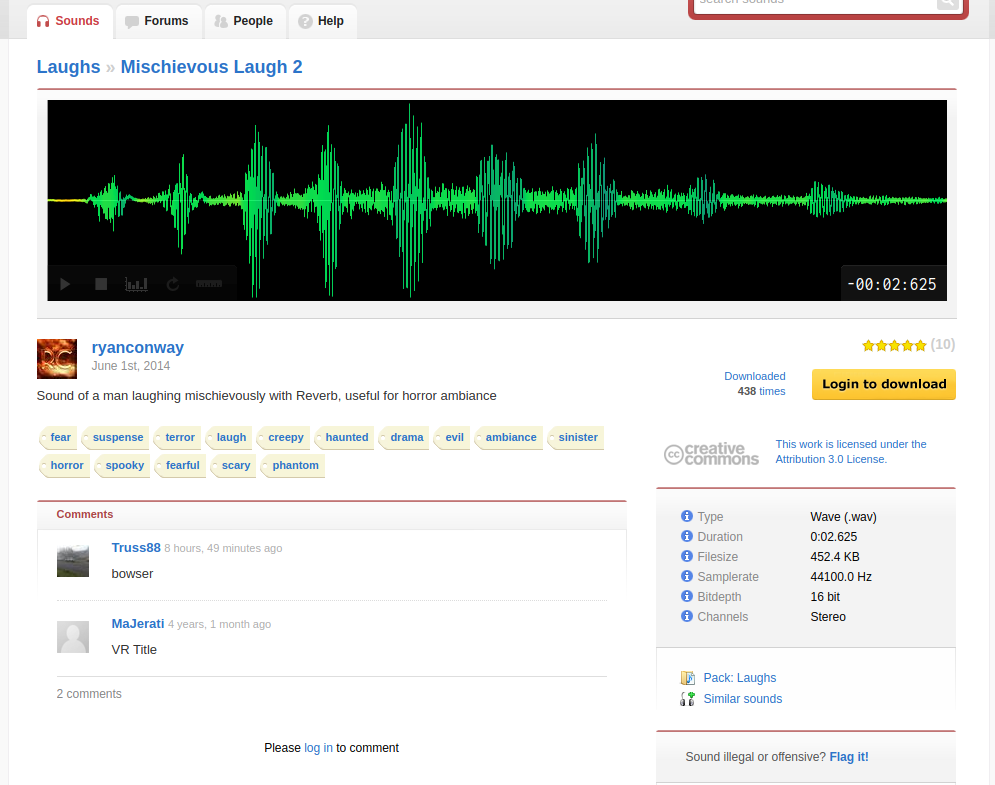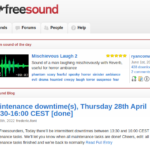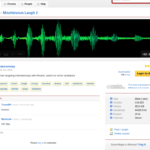 Accès web  : https://freesound.org/
L'équipe de Freesound a créé une archive de son totalement libre, gratuite et participative. Les publications sont sous licence CC. Elle en propose un mode d'exploration original à travers l'utilisation des métadonées (API) qui créent du lien entre les fichiers.
Description web :
Freesound aims to create a huge collaborative database of audio snippets, samples, recordings, and all sorts of bleeps, … released under Creative Commons licenses that allow their reuse. Freesound provides new and interesting ways of accessing these samples, allowing users to:
browse the sounds in new ways using keywords, a "sounds-like" type of browsing and more
upload and download sounds to and from the database, under the same Creative Commons license
interact with fellow sound-artists!
We also aim to create an open database of sounds that can also be used for scientific research and be integrated in third party applications. Using the Freesound API researchers and developers can access Freesound content a retrieve meaningful sound information such as metadata, analysis files and the sounds themselves. See the developers section and the API documentation for more information. Freesound API usage is free for non-commercial use, but it can also be licensed for being used in commercial applications.
Listing ID

:

2946

Auteur-e-s / Crédits

:

Music Technology Group of Universitat Pompeu Fabra - Freesound Team

Date de création ; publication

:

2005

Pistes d'usage / Instructions d'utilisation

: Ressource : Les sons peuvent être librement utilisés et téléchargés pour des créations. De multiples modes de recherche permettent de créer des liens entre les sons (type, texture, source, localité...)
Inspiration : Trouver des textures inédites, des enregistrements auxquels ont aurait jamais pensé...

Type d'accès / de consultation

:

Fichier téléchargeable, Consultation web

Lien de téléchargement ; Lien d'accès

: https://freesound.org/

Série / Collection

:

Aucune